---
My 40+ years of drumming & teaching experience will help you become a better drummer!
---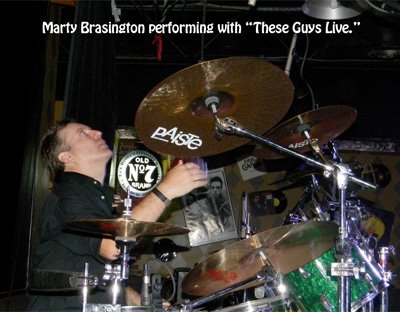 Marty Brasington's Columbus Drum Academy is now accepting students. Whether you are a beginner or a seasoned pro, Marty's 40+ years of drumming & teaching experience will provide you with the expert instruction you need to help you become a better drummer! Watching internet videos is great, but only by having immediate, hands-on feedback from an experienced player and teacher can you make the full improvement of which you are capable.
Techniques taught:
Rudiments
Stick Control
Music Reading
Syncopation
Coordination & Independence
Time Keeping
Double Bass Drumming
Musicality & How To Play With a Band
All Snare Drum and Drum Set Styles
Why Should You Take Private Lessons at Columbus Drum Academy?
---
Personalized Plan
With all the available learning options students have these days, it's easy to get sidetracked by every shortcut and hack you see on YouTube or TikTok. Without an organized, focused plan you'll invariably spend countless hours working on things that have no real impact on the goals you're trying to achieve.
Knowledgeable Feedback
Only by having immediate, hands-on feedback from an experienced player and teacher can you make the fullest and fastest improvement of which you are capable. Practicing is great. Practicing and having your progress monitored and evaluated by an accomplished musician is better!
Accountability
Accountability is the recognition and acknowledgment of our responsibilities, and being answerable for the outcomes of our actions, decisions, and mistakes. Will you practice appropriately and consistently on your own? Possibly. Are you more likely to do so knowing your progress will be reviewed on a regular basis. Almost definitely!
Student Reviews of Columbus Drum Academy
---
"My teenage daughter has been taking lessons from Marty for 3 1/2 years. He is the perfect instructor for her. She likes that he teaches her about multiple aspects of drumming, including rudiments, reading music & playing along with songs. When he corrects her playing, he compliments her on the parts she did right & then challenges her to improve on her weaknesses. He's super patient. It's been great watching her skills develop. I highly recommend Marty as a drum teacher!"
Ruth W.
"My son loves lessons with Marty! Unlike his last teacher who only worked on the same exercises week after week, Marty keeps things fresh by doing hand exercises, book exercises, playing along with songs, playing back and forth on 2 drum sets, and Marty also plays guitar so sometimes they just "jam". He actually looks forward to lessons now and he's making great progress. Highly recommended!"
Carole J.
Marty,

Thank you so much for being such a great teacher. As a former teacher myself, I do appreciate it!

P.S. Your patience is truly impressive!
Bob M.
"Marty is a patient, competent and really knowledgeable teacher. My son has had a number of drum teachers in the past and Marty is his favorite by far! He has learned so much in a short period of time. We definitely recommend him!"
Tammy M.
"Marty is a great drummer himself and also has great rapport with my son - who is learning and developing skills by leaps and bounds with Marty!"
Rachel N.
"My children have been taking lessons with Marty for several years now. He's a great instructor and does an amazing job keeping them challenged but not overwhelmed."
Kim S.
"I am writing to express my sincere appreciation for the outstanding drum instruction that my 12-year-old son has received from Marty. Marty is a highly skilled and experienced drummer who has a gift for teaching. He is patient, encouraging, and always willing to go the extra mile to help him improve his skills.

I highly recommend Marty to anyone who is looking for a great drum teacher. He is truly a gifted instructor who can help students of all ages and skill levels reach their goals."
Charlotte S.
"I have seen firsthand the positive impact that Marty can make on his students. My daughter has been taking drum lessons from him for the past two years, and she has made tremendous progress. And, perhaps more importantly, she now gets really excited about practicing and going to her lessons."
Abby P.
Columbus Drum Academy Announcements
---
Multiple Lesson Days and Times Now Available!
Aug 9, 2023
With quite a few existing students changing lesson times due to new school schedules and commitments, I have a number of lesson slots currently available. Lessons are offered afternoons and evenings Monday, Wednesday, Thursday and Friday. (Friday schedules subject to change based on my live performance schedule.) I also have limited times available on Saturday mornings and early afternoons. Slots are filling very quickly so I encourage you to select a lesson package and contact me now to claim one before they're all gone!
See More Announcements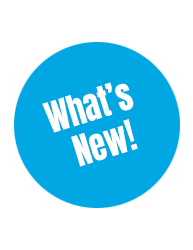 In-Studio and In-Home Lesson Options Available from Columbus Drum Academy
A limited number of 30min and/or 45min lessons at my home studio in Blacklick — with dual drumkits set up — are currently available. Click here for more info.
Lessons in your own home using your own drums are also available! All in-home lessons are 45 minutes in length and pricing is based in part on distance and my required travel time from Blacklick, OH. Click here for more info.
Drum lessons at my studio or in your own home. Conveniently located to the entire Columbus Metropolitan Area including:
Bexley
Blacklick
Columbus
Gahanna
Galena
Genoa Twp
Grandview Hts
Groveport
Johnstown
New Albany
Pataskala
Pickerington
Reynoldsburg
Westerville
Whitehall